Get VIP Membership here!!!
As a VIP member you will get:
only quality classic porn films (from 60's to 90's);
8650 classic porn stars on 3255 DVDs;
only exciting plots;
the full and detailed stars' Bio and Filmography;
daily updates;
easy-navigation by movie stars, studios and titles;
the right to vote for your favourite film or movie star;
... and much more!!
Join us using SegPay billing:
Join us using Zombaio billing:
Join us using Vendo billing:
LAST 3 ADDED DVD/Films
Ranger Nick 2
Added: December 7, 2013
1990
Chi Chi LaRue
Alex Weaver
Andrew Michaels
Joey Stefano
Josh Taylor
Lon Flexx
Ranger Nick 1
Added: December 6, 2013
1988
Vincent DePaul
Bobby Davis
Darryl Weld
Jack Lofton
Mike Brandon
Mitch Preston
Outpost
Added: December 5, 2013
1985
Thor Johnson
Brad Leatherwood
Buddy Kane
Chuck Spencer
Dig Richards
Eddie Kid
Please visit SEGPAY.COM, our authorized sales agent for access to theclassicporn.com.
Trial and/or monthly subscription will renew if not cancelled.
Pay for 1 site and get 3 more for FREE!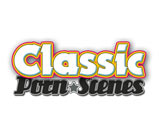 Classic Porn Scenes
On Classic Porn Scenes you'll find only the very best and the hottest scenes from the ultimate classics from the golden age of porn. All the legendary porn stars and the mind-blowing scenes that made them famous on one site! Honestly, classicpornscenes.com is a dream come true for any fan of classic porn!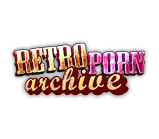 Retro Porn Archive
Retro Porn Archive is a unique collection of vintage porn and erotica from 1900s to 1960s. We have thousands of rare photos and hundreds of exciting movies, all of them legendary and epoch-making. Six decades of lust, sex, seduction, temptation, fetishes and orgies for true admirers of retro porn.
The Classic Porn
The Classic Porn is a huge collection of 1960s, 1970s, 1980s and 1990s porn movies. These decades are called the golden age of porn for a reason! Enjoy the great movies with fabulous and beloved porn stars and check out our enormous collection of breathtaking photos. We guarantee that every fan of classic porn will be completely satisfied!